Courageous Visions is a website developed for people with hopes and dreams, for people who want a real purpose for their life and a passion for what God has planned for them. Your vision statement can be just for you as an individual, or it can be created for your team or business, the process is just the same.
Our Vision: What we see at Courageous Visions?
"To see individuals achieve infinitely more than their most unbelievable dreams and exceed their wildest imagination"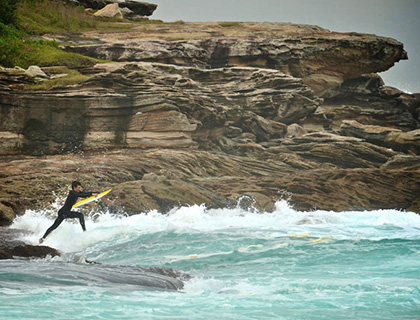 Having a purpose in life allows you to focus on the really important things that will make a difference in your world, and most importantly, that positively influences others around you.
So ask yourself, what are you really passionate about? What is it that would get you out of bed in the morning with a burning desire, knowing that today, I am going to make a significant and positive difference to everyone I meet. Does that describe you, does it frighten or confront you, or do you wish it was you?
How would you feel if you had the opportunity to create a "Vision Statement" that really describes you, that gives you purpose? Now to get one thing out in the open from the start, rather than calling it a vision statement, let's call it a "Passion Statement". A Passion Statement is more about what you are really passionate about. Remember the old story, find a job you are really passionate about, and you won't work another day in your life. Sounds a little corny, but don't knock it if you haven't tried it!
As a Christian faith based website, we recommend grounding your "Passion Statement" on a favourite bible verse that describes who you are, who you want to be, or maybe even more importantly who God would want you to be?
Obviously if you aren't a Christian, you are welcome to still use quotes from the Bible, but if you don't, a good starting point is a positive statement from a famous person that really captures your heart, maybe Abraham Lincoln, Winston Churchill, Mother Theresa, Martin Luther King Jnr, Mahatma Gandhi or even Albert Einstein.
Courageous Visions will take you through a really easy process, on line, step by step until you are comfortable with your new "Passion Statement".
On completion you will have:
A Passion Statement, that describes "What you see"
A Mission Statement that describes "What you do"
Value words, that describes "Who you are"
To give you an idea about how your "Passion Statement" might look, see below a typical example that we created for Courageous Visions.
The "Courageous Visions" Passion Statement is based on The Passion Translation of the bible by Dr. Brian Simmons, thanks Brian for your amazing translation!
You can see from the example below how some of the key words in the scripture from Ephesians create the basis of our statements.
Ephesians 3: 14 – 21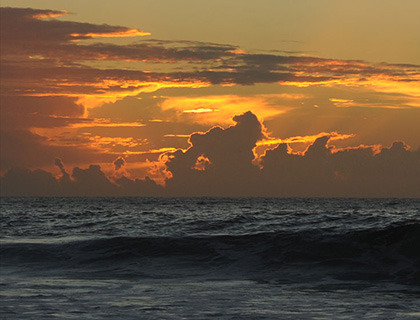 "So when I think of the wisdom of His plan I kneel humbly in awe before the Father of our Lord Jesus, the Messiah, the perfect Father of every father and child in heaven and on the earth. And I pray that He would pour out over you the unlimited riches of His glory and favour until supernatural strength floods your innermost being with His divine might and explosive power. Then by constantly using your faith, the life of Christ will be released deep inside you, and the resting place of His love will become the very source and root of your life, providing you with a secure foundation that grows and grows.
Then, as your spiritual strength increases, you will be empowered to discover what every holy one experiences – the great magnitude of the astonishing love of Christ in all its dimensions. How deeply intimate and far-reaching is His love! How enduring and inclusive it is! Endless love beyond measurement, beyond academic knowledge – this extravagant love pours into you until you are filled to overflowing with the fullness of God! Never doubt Gods mighty power to work in you and accomplish all this. He will achieve infinitely more than your greatest request, your most unbelievable dream, and exceed your wildest imagination! He will outdo them all, for His miraculous power constantly energises you. Now we offer God all the glorious praise that rises from every church and every generation through Jesus Christ – and all that will yet be manifest through time and eternity. Amen"
Vision/Passion: What we see?
"Individuals that achieve infinitely more than their most unbelievable dreams and exceed their wildest imagination"
Mission: What we do?
"Create secure foundations that intentionally empower others to develop to their full potential"
Values: Value words that describe us, who we are?
Wisdom – creating opportunities for individuals to make the right choices
Secure foundation – based on the solid foundations of our Christian faith
Humility – servant hearted and God honouring
Father heart – good gifts for all His children
Growth – continuous improvement and development
Extravagant love – an unconditional love that influences others
Encouragement – releasing courage in others