Courageous Visions is a website developed for people with hopes and dreams, for people who want a real purpose for their life and a passion for what God has planned for them. Your vision statement can be just for you as an individual, or it can be created for your team or your business, the process is just the same.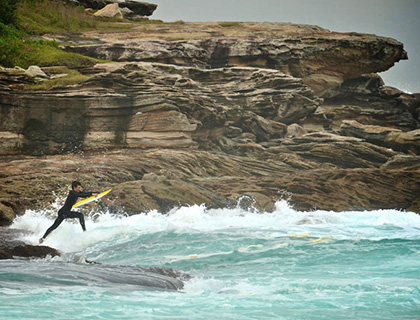 Having a real purpose for your business is no different. Key in any business plan is your:
VISION – what you see?
MISSION – what you do to achieve your vision?
VALUES – what are the words that describe your company/team?
STRATEGIES – what do you need to do, to establish and profitably operate your company?
Before you start your business planning, consider the following:
Do your research. You will need to make quite a few decisions about your business including structure, marketing strategies and finances before you can complete your plan. By having the right information to hand you also can be more accurate in your forecasts and analysis.
Determine who the plan is for? Does it have more than one purpose? Will it be used internally or will third parties be involved? Deciding the purpose of the plan can help you target your answers. If third parties are involved, what are they interested in? Although don't assume they are just interested in the finance part of your business. They will be looking for the whole package.
Do not attempt to complete the business plan from start to finish. First decide which sections are relevant for your business and set aside the sections that don't apply. You can always go back to the other sections later.
Get some help. If you aren't confident in completing the business plan yourself, you can enlist the help of a professional (i.e. Single Business Service, Business Enterprise Centre, business adviser, or accountant) to look through your plan and provide you with advice. We can provide that service for you, just contact us and we can provide you with a confidential advice.
Actual vs. expected figures. Existing businesses can include actual figures in the plan, but if your business is just starting out and you are using expected figures for turnover and finances you will need to clearly show that these are expected figures or estimates.
Write your summary last. Use as few words as possible. You want to get to the point but not overlook important facts. This is also your opportunity to sell yourself. But don't overdo it. You want prospective banks, investors, partners or wholesalers to be able to quickly read your plan, find it realistic and be motivated by what they read.
Review. Review. Your business plan is there to make a good impression. Errors will only detract from your professional image. So ask a number of impartial people to proofread your final plan.
Some areas that need to be included in your business plan.
The Market
Target market:
[Who are you selling to? Why would they buy your products/services over others?]
Marketing strategy:
[How do you plan to enter the market? How do you intend to attract customers? How and why will this work?]
The Future
Vision statement:
[The vision statement briefly outlines your future plan for the business. It should state clearly what you see in the future]
Mission statement:
[What are your short & long term goals? What activities will you undertake to meet them, and what you do to achieve them?]
Values:
[What are the words that describe your business?]
The Finances
[Briefly outline how much profit you intend on making in a particular time frame. How much money will you need up-front? Where will you obtain these funds? What portion will you be seeking from other sources? How much of your own money are you contributing towards the business?]
Organisation chart
[Outline your business structure in an organisation chart.]
Management & ownership
Names of owners: [List all of the business owners.]
Details of management & ownership: [As the owner(s), will you be running the business or will a Chief Executive Officer (CEO) be running the business on your behalf? What will be your involvement? If it is a partnership briefly outline % share, role in the business, the strengths of each partner and whether you have a partnership agreement/contract in place?]
Experience: [What experience do the business owner(s) have? How many years have you owned or run a business? List any previous businesses owned/managed. List any major achievements/awards. What other relevant experience do you have? Don't forget to attach your resume(s) to the back of your plan.]
Innovation
Research & development (R&D)/innovation activities
[What R&D activities will you implement to encourage innovation in your business? What financial and/or staff resources will you allocate?]
Intellectual property strategy
[How do you plan to protect your innovations? List any current trade marks, patents, designs you have registered. Do you have confidentiality agreements in place?]